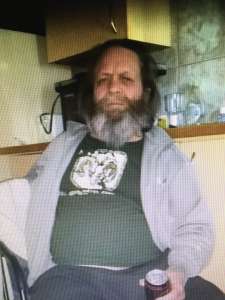 Vancouver – Vancouver Police are asking for the public's help to locate a 57-year-old man with Alzheimer's.
Brian Barbour hasn't been seen or heard from since January 14 when he left his building near Alexander Street and Dunlevy Avenue.
Barbour is white, about 5'7", and weighs 150 pounds. He has long grey hair and a full beard. He was last seen wearing dark pants and a dark jacket. Barbour often wears a black baseball cap with white writing on the front. He may be riding his red ten-speed bike that has straight handle bars and a yellow milk crate strapped to the back.
His disappearance is out of character, and VPD investigators believe he may have trouble finding his way home.
Anyone who sees Brian Barbour is asked to call 9-1-1 and remain with him until first responders arrive.