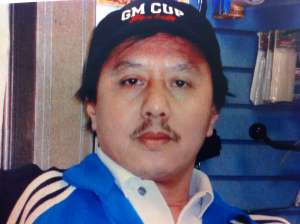 The Vancouver Police are asking for the public's help to find a missing 49 year old man who hasn't been seen since March 14, 2012.
Luan Kim Nguyen was reported missing yesterday, and was last seen leaving his home in the 2800 block St. Catherines Street in Vancouver at about 9 a.m. on Wednesday, March 14th.
Luan is described as a 49 year old Vietnamese male, 5'7" tall, 160 lbs, and has black hair, brown eyes, and a moustache. He was last seen wearing grey pants, a white coat, and white running shoes. Luan was seen leaving his residence in his family's green 1996 Honda Odyssey mini-van bearing B.C. plate 864-NPK.
Luan Nguyen does not have any known emergent medical concerns but may appear confused or disoriented from a past head injury. Luan has left home in the past and it's believed that he may somewhere in Metro Vancouver, possibly Vancouver or Richmond, sleeping in the van.
Anyone who sees Luan Nguyen is asked to call 9-1-1 so police can check on his well-being.