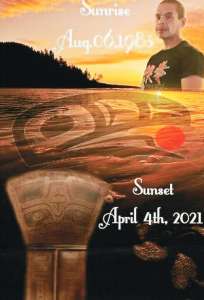 Vancouver – Vancouver Police believe there are people who can help solve the murder of Robinson Russ, and are appealing to anyone with information about his killing to come forward.
"Robinson had a family that loved him very much, and his death has left three young children without their father," says Sergeant Steve Addison, VPD. "We owe it to them to solve this case, and we're appealing for anyone who knows what happened to do the right thing."
Russ, 37, was standing on the south side of West Hastings Street, between Carrall and Abbott streets, around 10 p.m. on April 4, when he was stabbed and collapsed on the sidewalk. Passersby initially thought Russ had collapsed from a drug overdose and called 9-1-1. When paramedics arrived and began treating him, they discovered Russ had been stabbed.
Detectives from VPD's Homicide Unit were immediately assigned to the case and have made significant progress. While they don't yet know who killed Russ, they do know there were dozens of people standing nearby when he was stabbed.
"There are people who know what happened, who can help us solve this case, and help Robinson's family get some closure," adds Sergeant Addison. "We need those people to come forward and tell us what they know."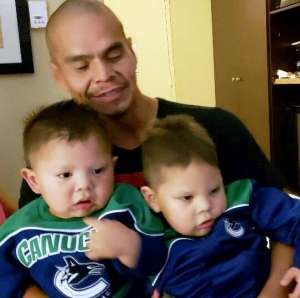 Russ was born and raised on Haida Gwaii, but came to Vancouver 11 years ago to work in construction. The father of two young sons and a stepdaughter, Russ remained close with his extended family and had just left an Easter dinner on the night he was killed.
VPD investigators have worked closely with the victim's parents, including his father, Russell Davis, who flew to Vancouver this week from Haida Gwaii to ask anyone with information about his son's death to come forward.
"I'm reaching out to everybody and asking for help so at least I can get some peace," says Davis, who often travelled to Vancouver to spend time with his son. "Every time I'd come down here he'd always come to my room and we'd go for a meal. I still have one text message from him, telling me that he loved me. I saved it on my phone and every time I think of him I look at it."
Anyone with information about this case is asked to call VPD's Homicide Unit at 604-717-2500 or Crime Stoppers at 1-800-222-8477.