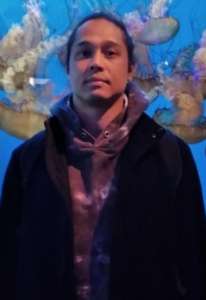 Vancouver – Vancouver Police are asking for the public's help to locate a missing 32-year-old man who was last seen in Vancouver's Fairview neighbourhood several weeks ago.
Max Renger was reported missing on March 14, and Vancouver Police immediately opened an investigation. Working with Max's family, VPD investigators reviewed banking, phone, and internet records, and checked numerous shelters and hospitals.
Based on details gathered during the investigation, including information from people who know him, investigators believe Max was initially taking steps to avoid being found. Given the length of time that has now passed, combined with his failure to return home, the VPD is asking for the public's help to locate him.
Max is 5'11" with a slim build and long black hair. He was last seen wearing a white hooded sweatshirt and red sweat pants.
Anyone with any information is asked to contact VPD's Missing Persons Unit at 604-717-2530 or vpd.missing@vpd.ca.