Updates: June 18, 2009  |  June 19, 2008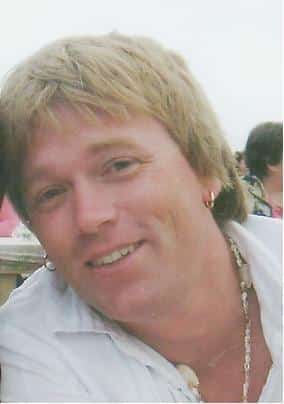 It's been 14 days since the family and friends of Ronald Carlow have seen or heard from him. He left his home in the 1200 block of Homer St. at 4:30 p.m. on June 20th. His family says this is highly unusual behaviour for him.
Ronald is white, 5'11", about 230 lbs., with a muscular build. He has light brown hair, which has since been lightened, and green eyes. He was last seen wearing a white t-shirt, brown and green camouflage shorts and brown flip-flops. He has a tattoo of a ring of hockey sticks around his left bicep.
Loretta Copley, Ronald's sister, thanked the VPD on behalf of the family, for working round the clock on the case.
"We are extremely worried," says Christina Saxton, Ronald's girlfriend. "We believe that someone out there knows something and we're pleading for them to call the police or Crime Stoppers."
Anyone with information can call the VPD Major Crime Section at 604-717-2500 or Crime Stoppers at 1-800-222-TIPS.