Updates: June 18, 2009  |  June 19, 2008  |  July 5, 2007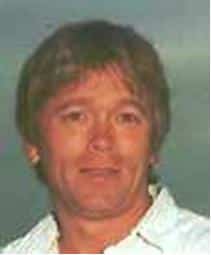 June 20, 2007 – At 4:30 p.m. 38 year old Ronald William Carlow left his residence at 1200 block Homer St. and has not been seen nor heard from since.
Ronald is a white male, 5′ 11″ tall, approximately 230 lbs. with a muscular build. He has light brown hair, that has since been lightened, and green eyes. At the time of his disappearance he was wearing a white t-shirt, brown and green coloured camouflage shorts and brown flip flops. Ronald also has a tattoo of a ring of hockey sticks around his left bicep.
His family is very concerned and say that this is highly unusual behaviour for Ronald.
Anyone who has seen Ronald Carlow or has any information is asked to call 9-1-1.