The VPD shoulder flash is proudly worn by all uniformed staff.
Forming the centrepiece is the shield belonging to the City of Vancouver.
The azure and argent waves symbolize the magnificence of Vancouver's harbour.
Our West Coast Indigenous Peoples are recognized in the form of a Kwakiutl totem pole, which is laid upon a green backdrop, representative of the wealth of the forest.
The upper part of the shield contains two dogwood flowers on a bed of gold.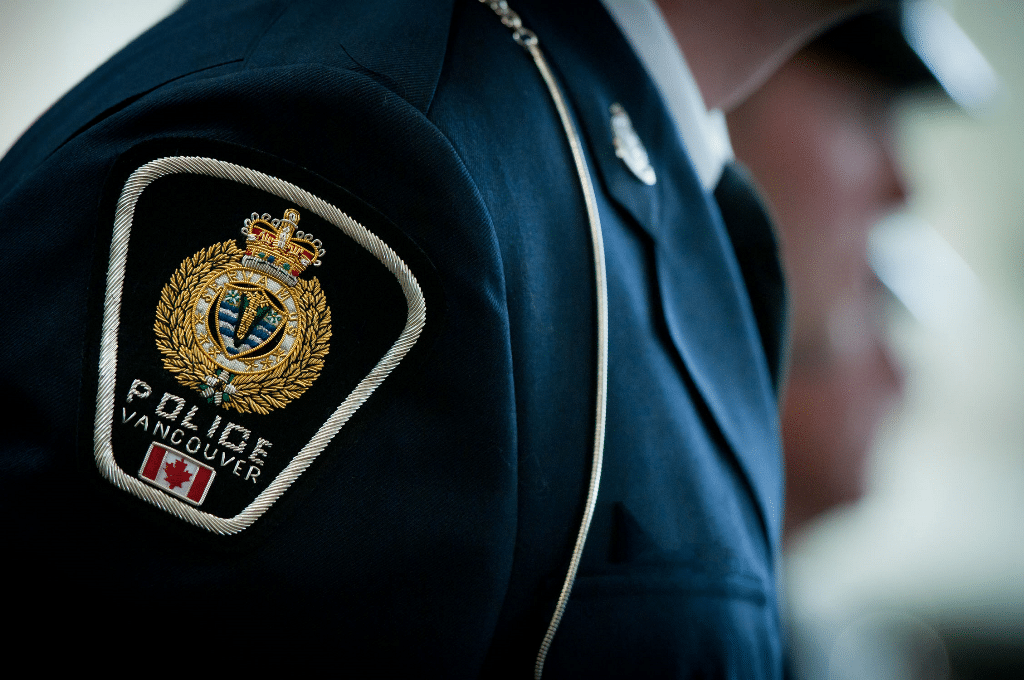 The entire shield is framed by a wreath of golden Canadian maple leaves, and is pinned in place by British Columbia's provincial flower, the Dogwood.
The Queen's Royal Crown, authorized by Her Majesty on the recommendation of the Governor General, graces the top of the badge. This Crown is symbolic of the key role played by the Vancouver Police Department in administering the Crown's justice.
The Vancouver Police Department was granted this distinctive version of the National Municipal Police Service Badge by the Canadian Heraldic Authority.
The design adheres to specific heraldic tradition dating back to the 12th Century. In the late 1990s, Canadian police departments were granted the authority to adopt their own coat of arms.