When duty called in time of war, many Vancouver Police Department members joined the Canadian Armed Forces to serve their country. They took a leave of absence, hoping to return to the Department after the war.
Some of them did not return, giving their lives to protect their country. We pay tribute to their sacrifice.
World War II 1939-1945
Henry Alexander Smith
Henry Alexander Flemming Smith was born on December 11, 1915, in Kilsyth, Scotland. His parents, Alexander and Helen, settled in Vancouver to raise Henry and his brother Kenneth. Henry's father was fatally wounded in World War I.
Henry joined the 3rd Battalion Canadian Scottish Reserves in 1940, attaining the rank of corporal. He was hired as a probationary constable at the Vancouver Police Department on January 2, 1941, and issued badge #197. The following year, he was granted an indefinite leave of absence to enlist for active duty during the Second World War.
Henry joined the Royal Canadian Air Force in June 1942 at the rank of Leading Aircraftsman (LAC). He did stints at Edmonton and Saskatoon before being transferred to elementary flying training school (EFTS #23), RACF Station Davidson, Saskatchewan.
While away, his probationary period with the Department came to an end, and he became a regular member on November 1, 1942, with his position held until his return.
Henry was given his pilot's ranking on April 3, 1943. Just two weeks later, on April 17, while flying a Cornell I dual instructor aircraft, he and his co-pilot, Sergeant J.G. Sullivan from New York, were killed during a training flight. The plane hit a creek bank 95 miles northwest of Regina during a low-flying exercise. Both men died on impact.
Henry was 27 years old.
His wife, Kathleen, who was living in Davidson with him at the time, accompanied his body back to Vancouver one week later for burial in the Mountain View Cemetery. She received the Mother's Memorial Cross in his honour.
Book of Remembrance
Constable Henry Alexander Flemming Smith is commemorated on Page 214 of the Second World War Book of Remembrance.
Obituary
The Province
April 24, 1943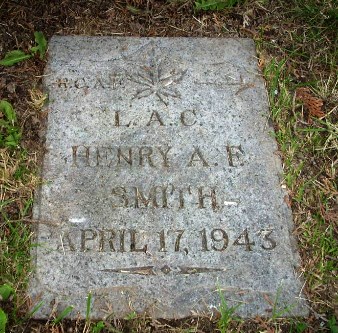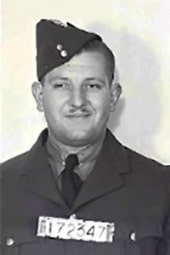 Henry Alexander Flemming Smith
Died April 17, 1943
Age 27
James Hector Sutherland
James Hector Sutherland was born on March 4, 1910, in Vancouver. He enlisted in the Royal Canadian Artillery in June 1928, and was promoted through the ranks to battery sergeant major (warrant officer).
On October 8, 1930, James was hired by the Vancouver Police Department as a probationary constable. He was assigned badge #170.
While assigned to the VPD Mounted Squad in September 1939, James was granted indefinite leave to enlist for active service in the Second World War. He was assigned to the 11th Anti-Aircraft Battery, 1st Anti-Aircraft Regiment, RCA, and commissioned a 2nd Lieutenant.
He arrived in Scotland on September 5, 1940, and was promoted to captain and taken on strength with the 4th Canadian Anti-Tank Regiment RCA as acting major. In April 1943, he was transferred to the 1st Anti-Tank Regiment RCA, and confirmed in the rank of major on September 2, 1943.
"In August 1944, the Canadians were working along the Adriatic coast of Italy with the objective of breaking through the Gothic Line, the last major German defence line separating the Allies from the Po Valley and the great Lombardy Plain in northern Italy. The Germans fought hard to break through, as there were many factories in the north producing vital supplies. The line was formidable, composed of machine-gun posts, anti-tank guns, mortar and assault-gun positions, and tank turrets set in concrete, as well as mines, wire obstacles, and anti-tank ditches.

The Allied plan called for a surprise attack upon the east flank, followed by a swing toward Bologna. To deceive the Germans into believing the attack would come in the west, the 1st Canadian Division was concentrated near Florence, then secretly moved northward to the Adriatic.

In the last week of August 1944, the entire Canadian Corps began its attack on the Gothic Line, with the objective of capturing Rimini. On August 25, the Canadians crossed the Metauro River, the first of six rivers lying across the path of advance. They moved on to the Foglia River to find that the Germans had concentrated their forces here. It required days of bitter fighting and softening of the line by Allied air forces to reach it." (Veterans Affairs Canada: Canada – Italy 1943-1945)
On August 28, 1944, James sustained a penetrating shrapnel wound, referred to in his medical file as a "sucking chest wound." He died of his injuries that night, the same date as his police and military comrade, Lance Corporal Harold Francis Dore.
James was 34 years old.
James was buried in the Montecchio War Cemetery in Marche, Italy. It was chosen by the Canadian Corps for burials during the fighting on the Gothic Line, as the path of the anti-tank defensive system ran through the valley just below.
Book of Remembrance
Constable James Hector Sutherland is commemorated on Page 456 of the Second World War Book of Remembrance.
War Diary 1st Anti-Tank Regiment RCA
Excerpts relating to Major James Sutherland
News Articles
44 Vancouver Police With Armed Forces
Vancouver Sun
May 29, 1942
Died of Wounds
The Vancouver Sun
October 12, 1944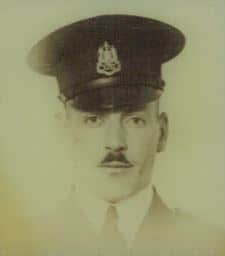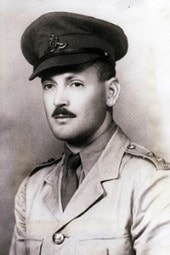 James Hector Sutherland
Died August 28, 1944
Age 33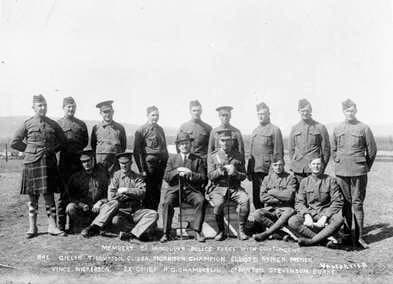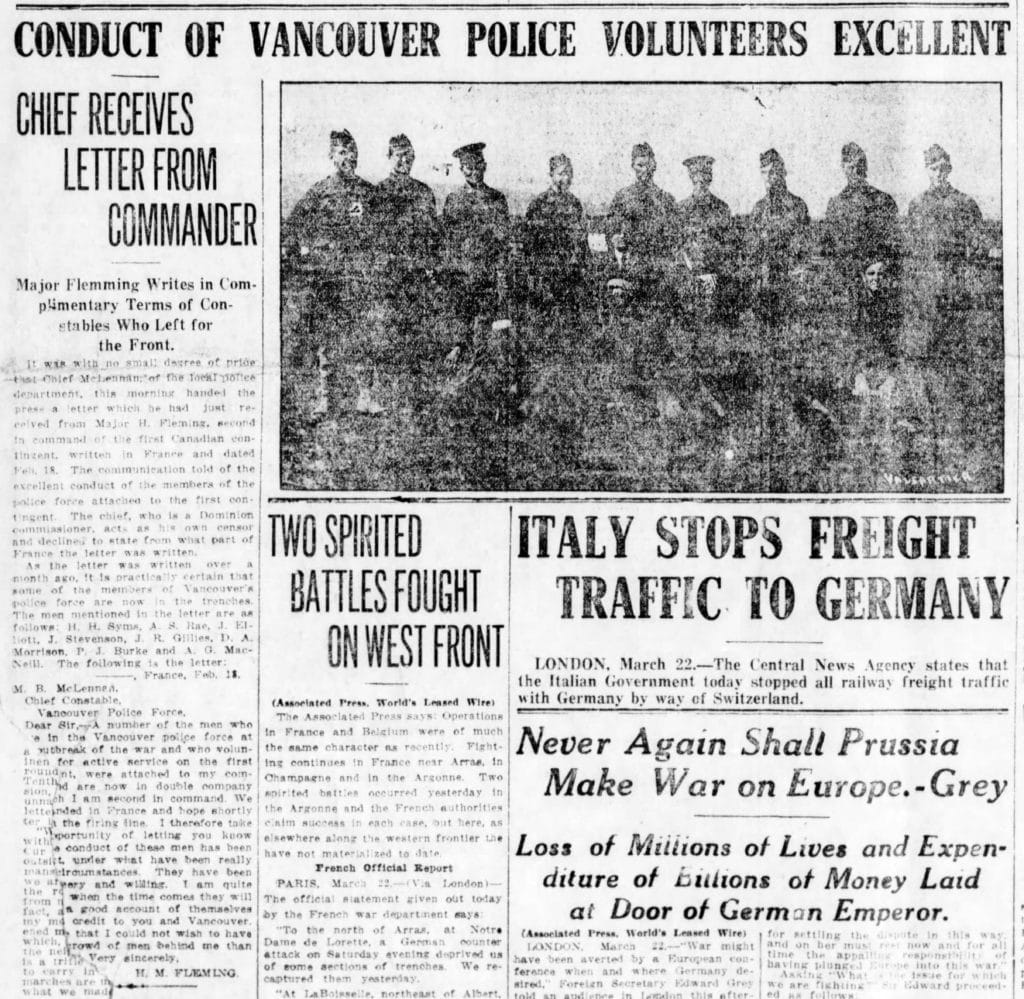 For the Fallen
They shall grow not old, as we that are left grow old:
Age shall not weary them, nor the years condemn.
At the going down of the sun and in the morning
We will remember them.
Laurence Binyon
VPD WWII Veterans
In addition to those VPD officers who lost their lives in World War II, there were many others who also served their country. This list of VPD officers and staff who fought in WWII is not complete, as it was difficult to find information for many who served.
Contributors
Retired Inspector Joanne McCormick and VPD civilian Lawrie Stewart spent countless hours researching the history of our VPD officers who were killed in the World Wars.
We are grateful for their efforts in honouring these young officers and their ultimate sacrifices.