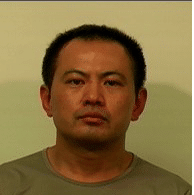 Vancouver – Vancouver Police are searching for an alleged serial fraudster, wanted Canada-wide after breaching his bail and failing to attend court.
Cheng Huang, 47, had been on 24-hour house arrest after being charged with numerous fraud, forgery, threats, and firearms offences in Vancouver. He failed to show up for a court appearance in April and has not yet been located.
Huang is 5'5" and 155 pounds. He has black hair and brown eyes, and is believed to reside in Vancouver. Huang has a history of violence and is considered armed and dangerous.
Anyone who sees Huang or has information about his location is asked to call police immediately.