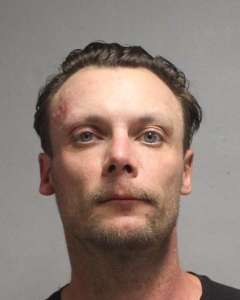 Vancouver – A province-wide arrest warrant has been issued for the man accused of attacking a long-time Chinatown security guard last month, and Vancouver Police are asking for the public's help to locate him.
Kevin Aaron Hibbard, 44, is wanted BC-wide for assault, after he failed to attend court yesterday in Vancouver.
Vancouver Police first arrested Hibbard on August 12, after a 64-year-old security guard was assaulted while making his daily rounds near Columbia and Pender Street. He was charged with assault and released by the courts until his next court appearance, which was supposed to happen yesterday.
Anyone who sees Hibbard or knows his whereabouts is asked to call police or Crime Stoppers at  1-800-222-8477.