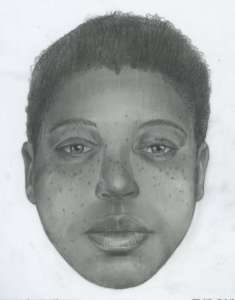 Vancouver – Vancouver Police are renewing an appeal for information about a woman who drowned in the waters off Spanish Banks last September, and are asking anyone with information to contact police.
"Today marks eight months since this unidentified woman was found floating in the water at Spanish Banks," says Constable Tania Visintin. "We are re-releasing a composite sketch, showing what she may have looked like at the time of death, as well as a video, with the hope that this may lead to information that can help us identify her."
The body of a woman in her 30s was found in the water at Spanish Banks on September 29, 2022 at around 9 p.m. by a tug boat crew. Paramedics and Vancouver Fire and Rescue Service attempted to revive the woman, but were unsuccessful.
She was wearing a backpack, but did not have a wallet or identification. A blue inflatable kayak and an orange life vest was found floating nearby. A vial of insulin was also found near the woman, and investigators believe she may have been a diabetic who suffered medical distress before capsizing and falling into the water.
"Investigators have followed-up on approximately 30 tips from the public, checked her fingerprints and DNA on police databases, reviewed surveillance footage, and we continue to liaise with various national consulates," adds Constable Visintin. "Unfortunately, all investigate avenues have been unsuccessful in providing answers to who this woman is."
Visit VPD on Facebook, Twitter, Instagram, and TikTok to view and share the video.
Please call 604-717-0619 or email missing.vpd@vpd.ca if you have information.