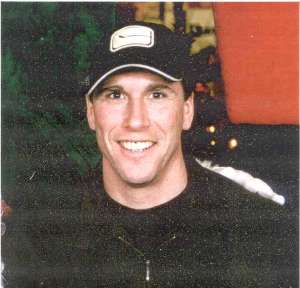 A $25,000 reward has been offered for information leading to locating a Vancouver missing person, who disappeared five years ago. Gregory Cyr was last seen or in contact with family on October 26, 2003. He left his girlfriend's residence in the downtown area of Vancouver to meet a man for coffee. He called her a few times to say he would be later than expected. The last call was made approximately at 1:00 p.m.
Miriam Byrne, the mother of Gregory's son, says that Gregory was a larger than life person and an extremely committed father whose world revolved around his son. The loss of Gregory has taken a toll on his mother, siblings, and extended family, as well.
At the time he went missing, Gregory was 43 years old, white, 6'3″, 194 lbs., with green eyes and brown hair. He was last seen wearing a light-coloured baseball cap, a sweater, and jeans.
"Greg and I share a wonderful, spirited 10 year old son, who deserves a future free of the burden of not knowing what happened to his dad," says Ms. Byrne.
If you have seen Gregory or know his whereabouts, please contact the Vancouver Police Department Major Crime Section at 604-717-2500 or Crime Stoppers at 1-800-222-TIPS.