Vancouver Police are asking for help to locate a missing 84-year-old man who was last seen near Victoria Drive and Kingsway.
Ying Tan went missing Thursday around 11 a.m. He was last seen by family members, and his disappearance has police concerned for his safety.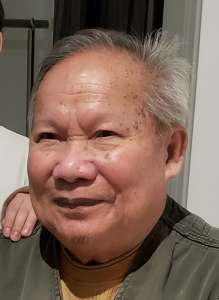 Mr. Tan is five foot six, with a medium build, and short salt-and-pepper hair. He was last seen wearing a black and white short sleeve button-down shirt, a brown fishing vest, a Bass Pro Shop hat, and a lanyard around his neck. He was pulling a black shopping cart.
Mr. Tan often uses transit, but also walks to get around the city. He often rides the number 20 bus, which runs between East Vancouver and downtown.
Anyone who sees Mr. Tan is asked to call 9-1-1 and stay with him until first responders arrive.