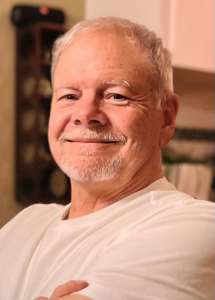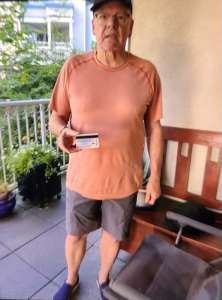 Vancouver – Vancouver Police are asking for the public's help in locating a missing 69-year-old man with a brain injury who was last seen Sunday evening in Vancouver's West End.
Wayne Cammell left his home near Nicola and Nelson streets at around 7:30 p.m. on July 31. He suffers from Aphasia, an inability to comprehend or formulate language because of damage to specific regions of the brain. His absence is out of character and his loved ones are concerned for his well-being.
Mr. Cammell is white with fair skin, about 5'8" tall, and has a heavy build. He has short white hair and a white goatee. He was last seen wearing a white t-shirt and either navy blue shorts or jeans. Mr. Cammell has a tattoo of a silver fern on the side of his right leg and he wears a black medical alert bracelet on his wrist.
Mr. Cammell may be confused or disoriented and is not likely to ask for assistance.  Anyone who sees him is asked to call 9-1-1 and stay with him until first responders arrive.