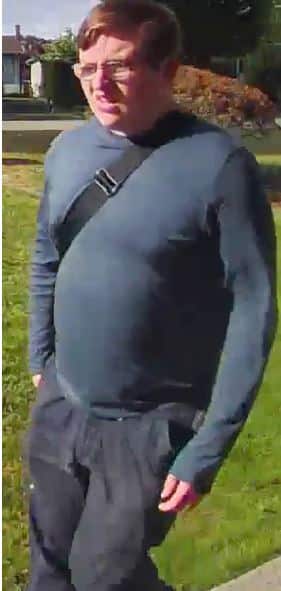 Vancouver – Vancouver Police have released images of a man who allegedly stole over $10,000 in merchandise from a South Vancouver rock and gem store and are asking anyone who can identify him to call police.
Police were called on May 22 after one man had stolen a significant amount of items from Rubble Rock and Gem, including real dinosaur bones and teeth, located near South West Maine Drive and Manitoba Street.
"Investigators believe the suspect likely took the items for his personal collection, rather than re-sale, as the authenticity would be difficult to verify," says Constable Tania Visintin.
The suspect is described as approximately 5'7" tall with a medium build, and has short, clean-cut, dirty-blonde hair. He was wearing dark pants, a dark long-sleeved shirt, eye glasses, and was carrying a black cross-body bag.
Anyone who recognizes this man is asked to call VPD investigators at 604-717-4022.